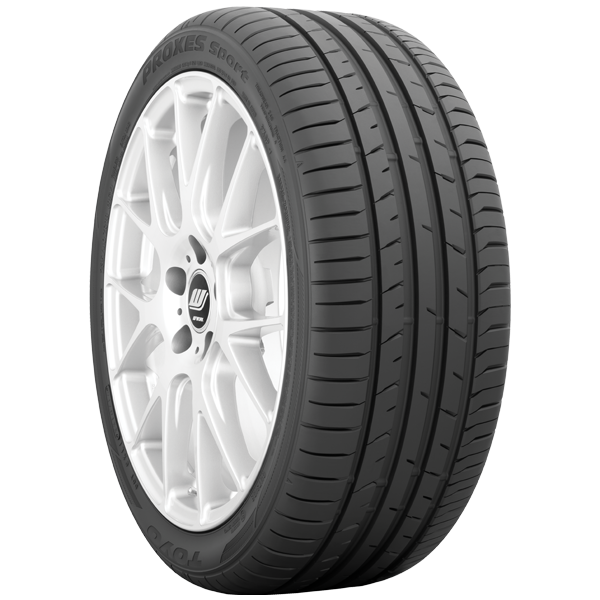 Proxes Sport
Drivers of modern cars demand first and foremost excellent driving behavior at high speed and good grip on a wet surface. The Proxes Sport was developed in view of these very strict requirements, but with attention to driving comfort and a long service life.
The Proxes Sport is made from a completely newly developed compound using the "Nano Balance" technology, which ensures excellent grip in both wet and dry conditions. The advanced tire construction in combination with an optimized tread ensures a better steering response and more driving pleasure.
Available with speed indexes W and Y in sizes 17-20 ".
Features and benefits
Reflect Block Design
Improved handling and braking performance
Dynamic Taper Design
Enhanced traction and handling
Barrel Rib
Even distribution of contact pressure
High Stiffness Rib
Provides firm* grip and stability during cornering * In comparison to Proxes T1 Sport
High Sipe Density Rib
Improved traction in the wet and low noise emission
Bovenstaand etiket geeft de volledige reeks waarden voor dit product weer. Voor specifieke waarden per maat, zie de individuele lijsten in de specificaties hieronder.

Specifications
De EPREL-kolom verwijst naar de Europese Productdatabank voor energie-etikettering voor de vermelde productspecificatie.