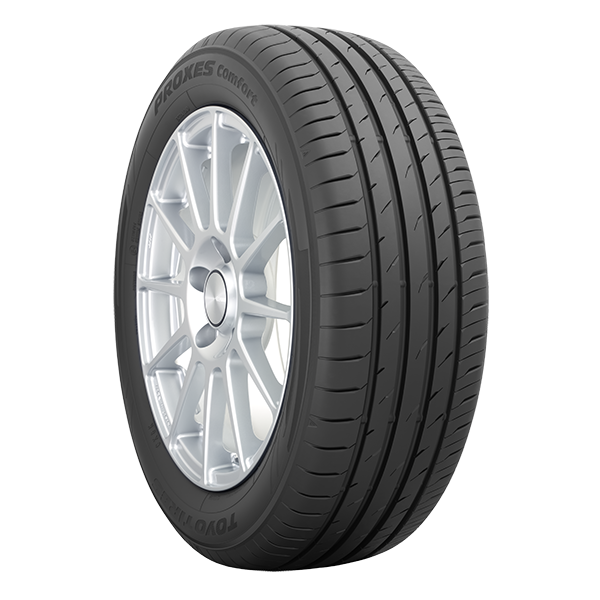 Proxes Comfort
Proxes Comfort is ontwikkeld om een eersteklas niveau van stabiliteit en comfort te bieden voor ontspannen en plezierig dagelijks gebruik.
De nieuwe rubbersamenstelling van het loopvlak en de interne structuur van de Proxes Comfort geven de band meer stabiliteit bij hoge snelheden en zorgen voor een betrouwbare handling en uitstekende remprestaties.
Verbeterde dynamische prestaties in combinatie met stil en comfortabel rijden maken van de Proxes Comfort een van de meest veelzijdige banden op de markt.
Features and benefits
Wet and dry braking
New compound provides good braking performance
High speed stability
New profile and pattern enhance handling stability
Dynamic Taper Design
Main Groove
Improved wet and dry handling
Lateral Grooves
Improved wet and dry braking
Improved braking performance by suppressing the groove edge pressure during braking
Asymmetric Rib Design
High Stiffness Rib
Provides firm grip and stability during cornering
High Sipe-density in Inner Rib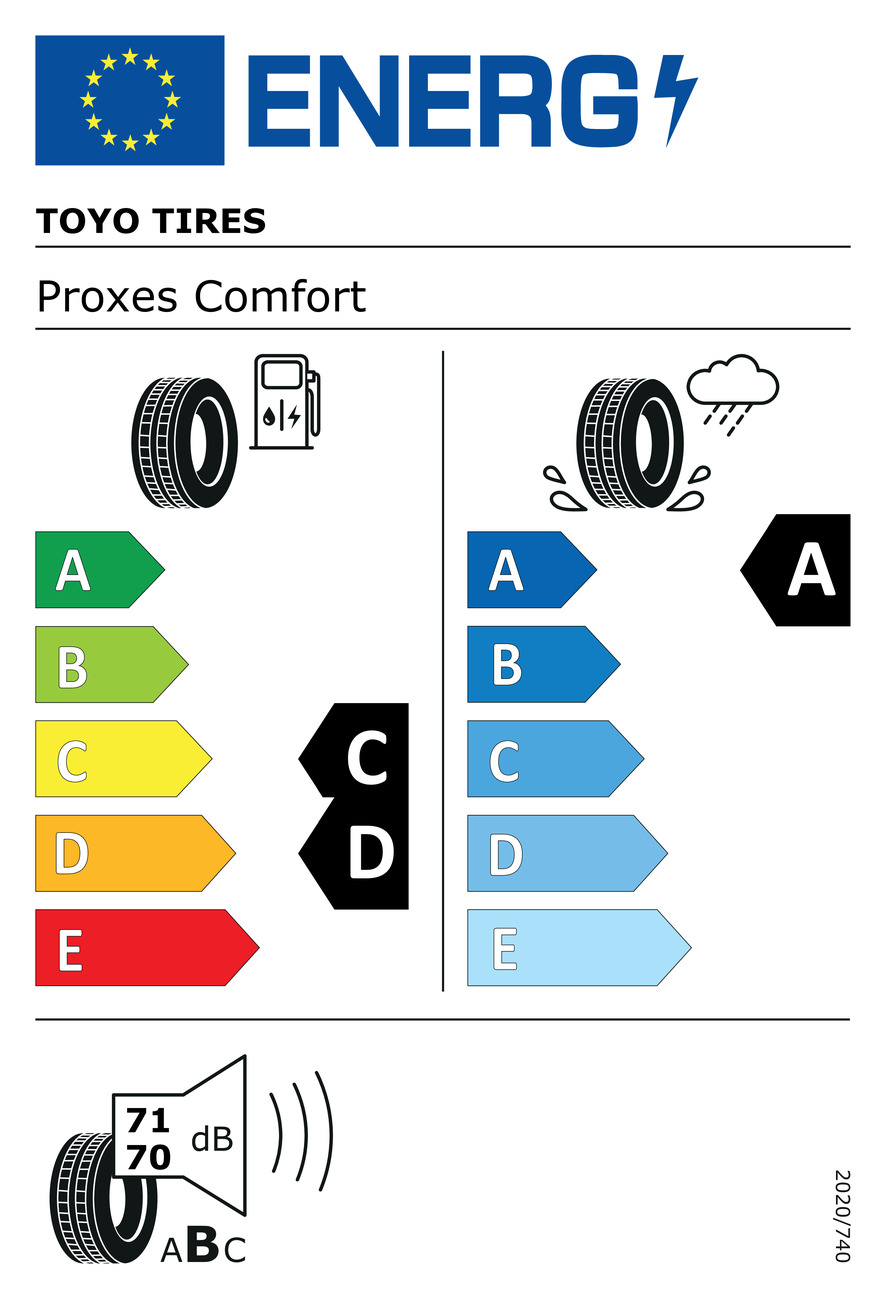 Bovenstaand etiket geeft de volledige reeks waarden voor dit product weer. Voor specifieke waarden per maat, zie de individuele lijsten in de specificaties hieronder.

Specifications
De EPREL-kolom verwijst naar de Europese Productdatabank voor energie-etikettering voor de vermelde productspecificatie.