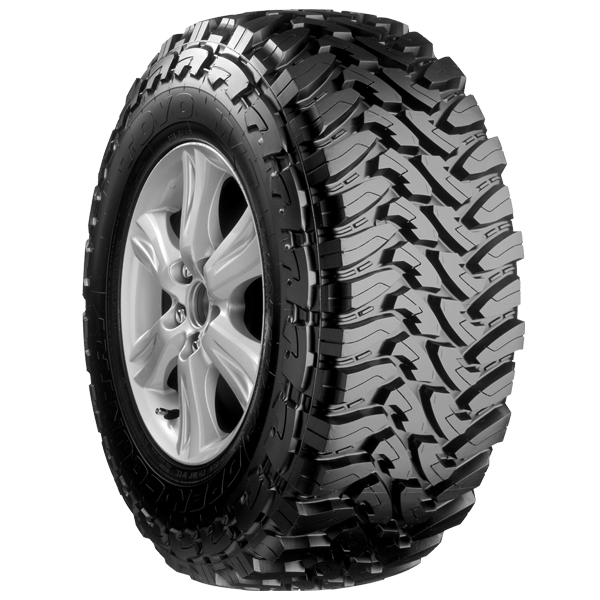 Open Country M/T
De Open Country M/T (Mud Terrain) is ontworpen voor SUV's en pick-up trucks. Het profiel is ontworpen met T-Mode Technology en biedt een uitstekende tractie in zand, modder en water. Daarnaast heeft het profiel een robuuste en sportieve. Het karkas bestaat uit drie polyester lagen voor een goede on-/off-road handling en een uitstekende stabiliteit onder alle omstandigheden. De constructie van de hiel zorgt voor een goede stabiliteit bij hoge snelheden. De zijflank protector verhoogt de bescherming tegen inrijdingen.
Off Road magazine "Tire of the Year", 2008.
Features and benefits
Aggressief profielontwerp met haakvormige profielblokken
Uitstekende tractie in modder en sneeuw.
Open schouder blokken
Grijpt zich vast in de grond zonder saturatie door modder of sneeuw. Uitstekende off-road tractie.
Diepe lamellen
Wegvastheid op nat wegdek.
Karkas uit polyester
Versterkt de band en zorgt voor een excellente stabiliteit en duurzaamheid.

Specifications
De EPREL-kolom verwijst naar de Europese Productdatabank voor energie-etikettering voor de vermelde productspecificatie.